BATTLE THE ELEMENTS
City life is not for the faint-hearted, and neither is Diesel X. Made for protection and performance, this collection transcends traditional workout wear to cater for every aspect of life. Work, rest and play with superior technology and comfort fits.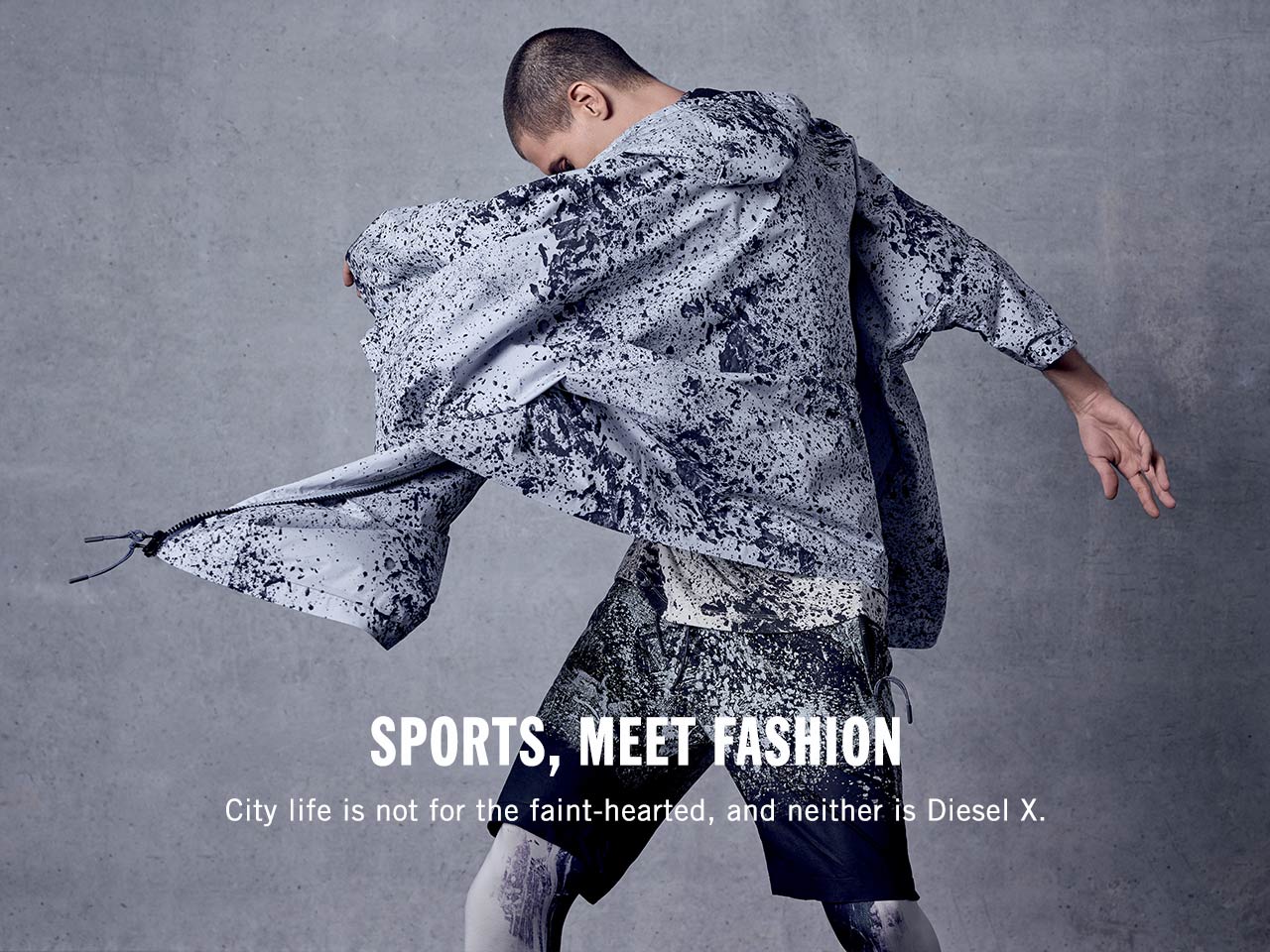 DIESEL X TACKLES EVERY URBAN SCENARIO
Inspired by the speed and style of city life, Diesel X is made for living life to the max. Weather the elements with wind and water protection; glow up with our UV styles; and stand out with bold graphic prints.